A VERYPOISONOUSLADY
Please use Firefox if you cannot view the post below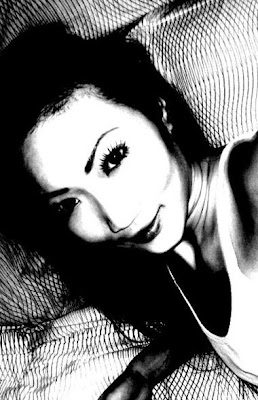 Nuffnang
Spring Cleaning....
I am suppose to be cleaning up my room.....but I damn lazy leh...

Lao Niang is here blogging again....

Can I just pay someone to clean my room? I just need someone to hang up my clothes, pack my things nicely, change my bedsheet and sweep and mop abit can le......

I wonder my Erjie and Xiao Mei wanna earn this money or not?

If they dont want hor, I sub out to u all lar....

Anyway, Valentine is coming liao...

As least this year I not lonely.....Where was I last year?

Oh ya, I was a light bulb with Des Des and Miko and Max have to keep me accompany or rather I keep him company also to wait for his princess to knock off.

I remembered I got a large bunch of flowers.....but....who is it from huh???

I think is from my secret admire....

Thanks for ur cards for all the occasions, I received every single one but I no time to thank you.

Someone wants to buy me a valentine gift but he ask me what I want....

Jia Lak, alot of people complain dunno what to buy for me, because what I see, I want, I grab le....

I am very de chong dong kind...

I think buying present is an art and also of sincerity, I believe I got the art lor, I think so far my presents to people never fail hor? Friends, correct?

If u need any advise how to buy gift, email me lar. I can help if I free. I very lomantic de. Full of ideas.

But....

I charge...

Want to pay?

I damn broke, must earn money this way.

Hahaha

May all of u have a wonderful valentine, if u so suay, no lover, then spend this moment with ur dear friends who are there to support u, to accompany u....

Love,
Poisonlady
P/s: To Miss Elaine the-ex-jerk-magnet:

If u remembered, u are still
my wife
, but I am happy that u are finally attached and I think I know who is that lucky fellow.
I am so glad that u two are together because I always feel that u are the perfect match.
We are all busy to catch up but I hope to meet u up soon.
Love,
Poi Poi
p/s: Send me his photo leh, i damn curious leh....hahaha