A VERYPOISONOUSLADY
Please use Firefox if you cannot view the post below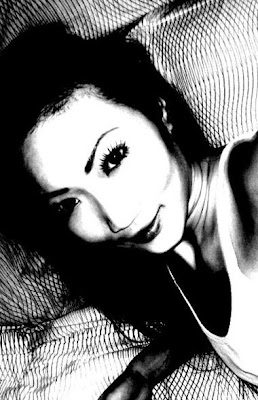 Nuffnang
Yoooohoooooo
Hi Hi!

After a busy week (nearly so long) I am back to blog!

I am still busy though!

Thanks to everyone for the presents (GC Edge, Miko & DesDes, Noelle, Mr Ng)

Thanks to everyone who emailed me for the well wishes (Too many names)

Thanks to everyone who smsed me (Marilyn, Small kelly, Jiayi, Huiqi, Zeta, Gillian, Karen Tok, and somemore I cannot remember now)

Btw, before anything, If anyone is free in Nov Sun, pls pop by to Blk 13A Dempsey Road @ Hacienga for a beer. I will be there in Nov Sundays from 4pm to 8pm. Come down and keep me company leh!

The Place! Damn nice!

I pop down to take a look!

Nice chill out place!

Sunday, oki!

The 2 girls who is there first! Gillian and Yen!

Me and Miko off to KL! Damn tired face!

This is what we TOOK TO KL!

Damn shoik! Got TV wor!

We were so comfortable and entertained that I did not sleep much in the coach.

Er....we were hungry...

Miko bought alot of tibits for her friends and family! (My camera got problem leh)

I treated her for teppanyaki at Sungei Wang!

Damn shoik!

Erm...3 person share because we were hungry after running alot of places.... 50RM only!

Heading out to clubs!
Chio right! Morning like dead, Night came alive!

With me around....room sure damn messy! Hehe

The shower without tub... =(

Me! Dress to attract malaysian ah bengs!

Miko!

I am happy happy happy!

I was actually quite nua and lazy.....

But make up liao so different!

Should I perm my hair?

I bought a new naval ring!

Chio right!

Miko also bought one!

We went to Bangsa at first.......

But damn quiet and not happening de....we were rather scared though....

Saw this club called 11:15, is it must go in at 11.15pm???

Went back to sungei wang again for a short drinks because we really dunno where to go...

Forgot the name.....

U see carefully.....she looked damn tired liao...

I damn nua already....only 12.10am hor...

Bestest bestest friends!

Where to go leh???

Finally! We ended up at Zouk!!! More safe there!


We pop in and out of Zouk and Velvet but cannot take photo so this is the toilet!

The next morning after having breakfast, we went for coffee. There was nothing to shop

Miko reading.....so engross sial...

Look! What we TOOK BACK to Singapore.

SUCH A BIG DIFFERENCE!!!!!!!!!!!!! I got a shock of my life! I was hoping to finish the movie the day before... Nah Bey! So sucks!

Finally....back to singapore! To that office who called out to me at Custom, what is ur name huh??? U are lucky u in uniform or I sure whip out my camera!

Miko.......very very very tired!

Love,
Poisonlady!