A VERYPOISONOUSLADY
Please use Firefox if you cannot view the post below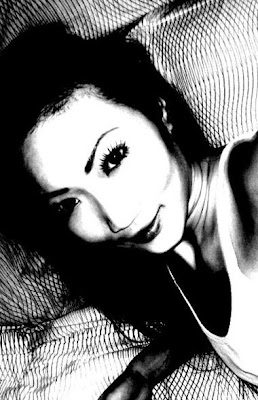 Nuffnang
My New Baby...
Hi Guys!

I miss blogging and everyone complained that my blog getting lesser and lesser posts...

Aiya... People now busy wor...

I busy with earning money mah... I damn broke now...

I am still blur lar as always....

And I am missing alot of my friends who I did not contact for some time.

I did not meet Mr Ng much also (He very kelian lor)....we meet up usually on weekend so pls be expected to see alot of our photos for weekend posts...

Thanks for being my supportive readers!
I got a new baby! Nice???? I am SOooooooooooo happy! Mine is white!



And damn clear....



5 megapixles!



Off to do a wine event on sat!



All wines!



The place!



The pretty ladies!



Angeline! (I forgot to get ur number leh)



Wendy Jie!



Cat! Long time no see sial!



Pam Pam! Still elegant looking!



Cat & Pam! They look quite alike wor...



Cat!



Pam!



The craved watermelon that they want to steal home.... but never succeed lor...



Mr Ng picked me up!



Happy Happy!



Mr Ng! (he damn zi lian also)



We went for Steamboat!



He eats alot!



I need to slim down abit first...



My dinner, lunch and breakfast...



Went to clark Quay to walk walk and saw the girls!



Hahahaha I no need to do show!



Found Haagen-daz!



We are sucker for desserts.....



We are trying to gain weight meh?



Me! Shacked out with only 4 hours sleep...



He loves to capture me on his phone...



2 siao lang keep taking photos...



Tired liao...



DAMN NICE!!!!!!!!!



I got sore throat lor... I tried to kill myself....

With Love,

Poisonlady