A VERYPOISONOUSLADY
Please use Firefox if you cannot view the post below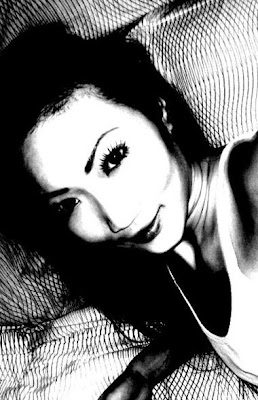 Nuffnang
I know how to cook hor...
Before I post up my chio photos....

(If u think I am not chio then just go away lor, why make ur life so difficult?)

I got a post dedicated to u...

Flamers, click
here


Mummy was cooking dinner and I tot I give her a helping hand. She ask me to cook eggs...

Before I even got started, I had the pan on "zi bu" huge fire cos got water drip into it.

Mummy stunned...

I also stunned...

Both of us still wondering want to cook or not but if dun continue, we will kena from alot of people....
Supposed to be round round nice shape de but I cook until....haizzzz



Daddy woke up wondering what's the arguement and start to "haolian".... Haizzzz I know is round round de...



He even can flipped with right hand and half-chicken wing on the other hand....haizzzz

Not Lao Niang cannot cook hor.... I long long long long long long time never cook liao, u know.

I used to cook dinner when younger but as my 2 lovely grow up hor....

I can just shout "PQ/PX, can cook for me? Pls....."

They will cook for me even though is maggie mee only lar...

I only know how to bake... solli...
Anyway, the event I was worried about finally end successfully.... Rachael and Zeta!



Sherry Babe and Lawrence!



Me and Sherry!



Zeta and Lawrence!



Zeta and Sherry!



3 of us! We holding the gun because it contains tequila! Very fun!



Elvin join in the photo-taking session!



The tequila babes!



Woooohoooo! I love the girls!



The Tequila gang!



Erm....got videographer also.....



I blocked someone's head again... =(



Knock off le! Off to newton for supper!



Phew....finally is over...

Me going to eat dinner now le...

Will blog again.

Love u guys,
Poisonlady