A VERYPOISONOUSLADY
Please use Firefox if you cannot view the post below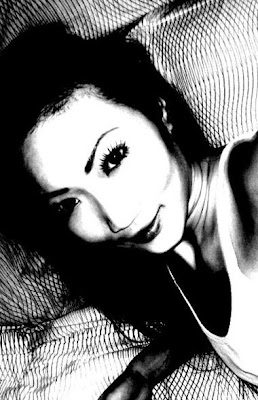 Nuffnang
A Wedding!
Finally is over.....

I meant the wedding....

I mean is not over as in that over but over le...

All of us are totally shacked out....

Very tired....

We had a very fun time though!

Seldom got chance all devils bitches mixed together, unless got special occasion...

I really need to rest now, though I am thinking to keo my room but damnit.... my room kan messy.....

Where to start?

How to start?

Photos.....
Hen's Night was at devils.... We really never plan to go there but all very broke already, no choice.... The hen...



We made a tag on a wand for her, can see? We damn busy putting belongings into locker...



Searching for $1 coins... (guys, if u want to get to know girls, try standing near and offer some coins, it might help wor)



The devils bitches DB6!



Me and Ko darling! I think behind is Noelle's pee kang...



The siao char bohs twins.... People said they look allike cos both is only 155cm...WAHAHAHA



Ju and Mar!



DB6 in Devils Bar!



The hen was tekan by us to dance alone on the podium....

At this point of time when picture is taken, I think we are all high le....

Siao Char Boh Twin No.2 (Kelly) And Miko

Everyone wants a shot with the Hen....

We didnt take the photo wrongly but the guys that were behind us irritate the shit out of us the whole night....

Alex also wanna a shot with the Hen....

This 2 playing 5 10 5 10 5 10 until like play taijiquan....

The morning photos of us behind Ah-yee I no have.... All havent give to me so u all go find, k... At night, we got a room also at Conrad... Damn cute lor, got duckie by the bathtub!

The 2 pretty receptionist!

Love my dress?? Chio right? Less than $40 but damn nice! I love it alot alot alot!

Pretty pretty pretty!

The bride and groom!

I am chio!!!!!!!!!!!

Kelly and Chio Bu!

The bride and groom!

Me and Ko!

I went single.....left single.... 1 couple....

2 couples....

3 couples.....

This not couple, Alex was invited also! Noelle's sec schmate!

Darling Des!

Nice? This is red wine + Beer+ 1 egg + chili sauce + soya sauce only..... But in the end, the groom dua 11 of us and never drink... Instead the 11 of us kena dua drink 1 full cup of martell neat hor!

Devils Bitches! Rocks! Chio! Always and Forever!

I go keo room ba.......hopefully....
Poisonlady