A VERYPOISONOUSLADY
Please use Firefox if you cannot view the post below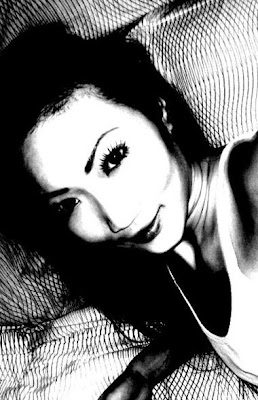 Nuffnang
Busy yet free....
Yo people!

I know u all love me!

Thanks!

It was really great to receive encouraging words from people that trust, love and believe in u, so pls do keep those comments and mails coming in!

And of course, I try to blog more so er....u all can also comment lar....

I am in the midst of changing job (yet again) so I will be very very busy next week.

Sometimes I wonder whether it is good for me to have such a big exposure cos u never know who is out there in the virtual world.

I am famous (er....right????)

And I get notice sometimes when I am outside so I cannot get too "38ish" and too "xiaolly".

I try to blog more discreetly and it is hard.

I am very open about my life and I share with people whom I dunno and who dunno me in the inner side (Not my naked body, asshole!)

But I am happy with people walking up to me and say Hi!

Who wish me well, who ask me to have fun (U know who u r, the sweet lady at Momo last week), who told me u love my blog.

And for those who emailed me for advice and trusted me ur problems.

Sometimes I get so busy that I did not reply quickly but I promise u that I will do it asap.

I just wanna tell u, thanks for being there for me...

To be true to someone who is a total stranger to u.

To give moral support to someone who may not even know u.

To encourage someone who u will might never meet at all.

Thanks to my readers!

Now photos!

Me! In my Xiaohei!



After Martell! I love this style, do u?



In my office!



I think I look different.... why huh?



My hair?



My smile?



One of my friend asked me to advertise this for him. This is a bangle



And can turn it into a ring. It cost $550....(I know...I know... I cannot afford also) White gold and I heard it is selling $1K outside. And this is very in the trend wor...If u are really interested, pls email me, k!



The last flight-stewardess event~



I went to pierce my tragus! Nice HOR!!! I so happy!



Went for dinner date with Mr Ng!

The dog verypoisonouslady!