A VERYPOISONOUSLADY
Please use Firefox if you cannot view the post below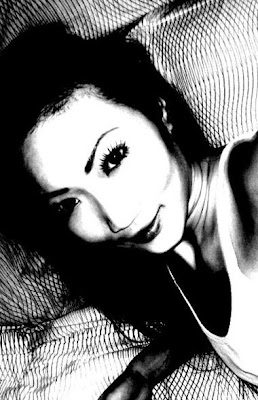 Nuffnang
Merry Christmas!
Ho Ho Ho

Today was a great wonderful memorable day for me.

The DB6, Devils Bitches with full attendance met up for a pre christmas party on this Christmas Eve's eve!

Imagine I had a hard time shopping for them and in the end all got the same thing....

The best is from N****l, got birdnest wor!

I sure ask my future husband to buy me 1 every week. No need the cook one, just the zi gong zi gong one will do leh! SO shoik!

Of course I do love everyone's present, imagine all of us sibei wu sim go and buy leh... We are kan busy people lor.

Gu pai we still got time chat everyday but now dunno why all people all so busy running here and there and stress with work.

Think all grow up le...means lao liao lar...

We had great fun today! We went for a dinner at Marina South and then we go a pub to have some drinks. (Dun worry, I only had 1 glass cos I driving)

It is so nan de that we got full attendance lor.

For all the kisiao photos, pls refer to the bitches' blog, u know where to find lor.

I have a bunch of great gfs, where to find u tell me! (Somemore all know me damn well...)

I got nothing much to post up lar, I will try post my photos up if I feel safe.
Merry Christmas to everyone!
Imagine I writing cards to all my darlings... Machiam I got 5 bfs....

My presents!!!

Love,
Poisonlady